Meet the Artist

The Lady Bird,

Natalie Deryn Johnson, creator of doodlebirds™ and sister company whimsy(nest)™

, is a creature of flight living in a world grounded in paper and print. A freelancing dancer in NYC, she spends her spare time discovering birds that "do not exist" and crafting items to spread levity of heart.

About Us

Charming, awkward, endearing, and sincere, these products migrate to you from the heart of a wildly silly and sensitive soul. The doodlebirds™ family is a flock dedicated to a world of whim and creative greetings. Letter writing and the postage of good wishes is an art form. It is our goal to add a little light and kindness to the process by crafting quirky sentiments for the bird in all of you. We are delighted to share our imagination and the significance of sending love in its various forms and feathers.

Our History

The doodlebirds™ brand began as a simple sketchbook collection of birds and squares. After playfully sending a few doodlebirds™ to family and friends, the birds gained popularity and took flight to inspire the souls of strangers. It seems like yesterday these birds and fellow creations were just a nesting of wishes. Today, Natalie's nest of making is available for order at whimsynest.com.

Cheers!
---
Powered by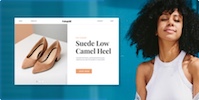 Create your own unique website with customizable templates.